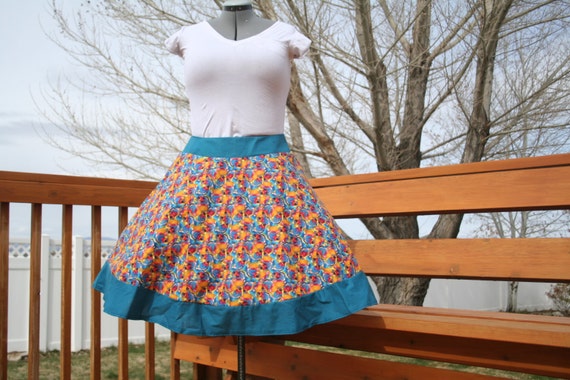 It's time once again for me to get my ass active on my own blog (instead of lurking on other peoples'). Here are three skirts drafted from the same pattern. Two (the longer ones) were made for my sister. The other (shorter) one was made for me.
This one has birds all over it for the main fabric. My sister loved it.
This one has little tiny bees on it. I had made this exact same skirt for her years ago and it got ruined so I SCOURED the internet (for YEARS) looking for the since discontinued fabric as no other would do (I showed her probably 10 different bee fabrics trying to find a replacement). I finally found enough of it to make the skirt and she's never been happier.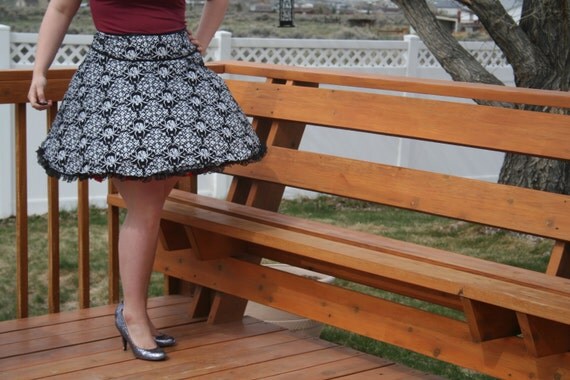 This one is mine. A shorter version I made for a concert. It has silver metallic spiders on it and is trimmed with lace!
I've done enough of these skirts that by now I can do them in my sleep. Very simple and basic.
There you go! My latest skirts. I recently finished a swimsuit too but stupidly did not take pictures before I sent it to my sister. It needs more alteration (she recently lost a lot of weight and I didn't have her new measurements....whoops!) so she has to send it back to me. I'll get pictures then. I'm also working on a pettiskirt and a vintage dress so stay tuned!